When you're comparing casino bonuses, you need to take lots of factors into account – not just that enticing bonus that's flashing up. When you see a £500 deposit bonus, it looks a lot better than a £300 deposit bonus. But is it? Not necessarily, as you'll see if you read on.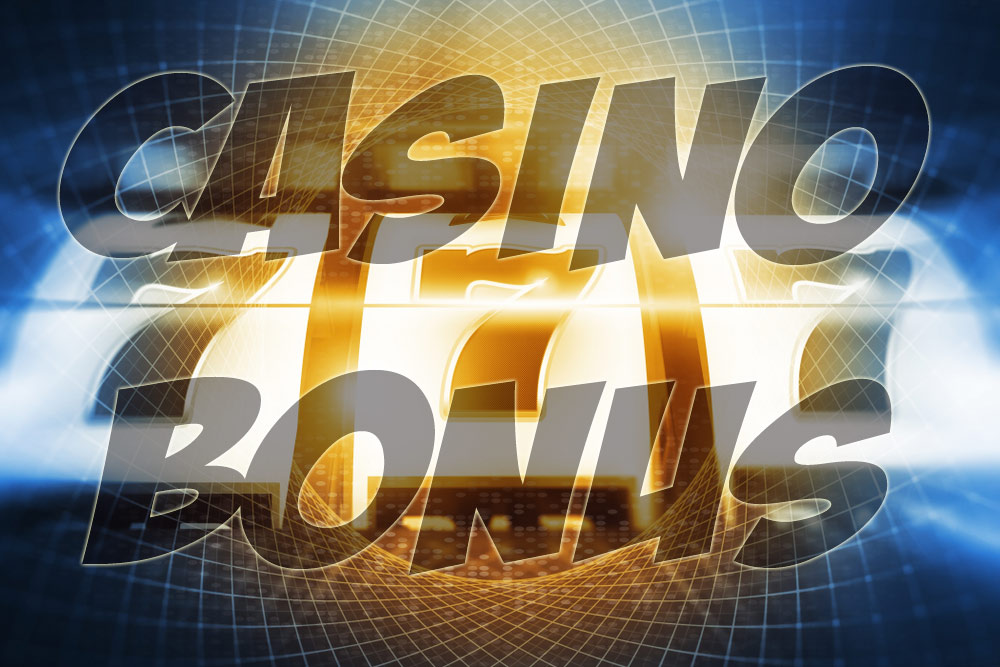 Welcome bonuses – matched but not always at 100%
For example, the welcome bonus money is often divided over several deposits. Your first deposit often attracts a match of 100% but only "up to" a certain bonus amount and this is often less than the full advertised bonus. You only achieve that by making several deposits. You may find for example, that the second deposit attracts a 50% match up to a certain amount. The third deposit may attract 100% up to a certain amount.
So to get the £500, you've had to deposit say £200, followed by £200, followed by £200. So it's not matched penny for penny. Whereas a casino offering a lower headline amount, might have a deal structured in a way that is more generous.
Wagering requirements or "playthrough"
Even once you've decided which casino is offering the best welcome bonus, there are plenty of pitfalls ahead once you start comparing offers.
You need to take into account the wagering requirements, also sometimes referred to as the "playthrough" requirement. You won't be able to withdraw any of your deposit, or your bonus, or any of your winnings until you have made a certain value of bets. This value is always expressed as a percentage, such as 30%. But 30% of what? Well here again, the headline numbers may be misleading.
It makes a huge difference whether the wagering requirements are applied to your deposit and the bonus you received, or just to the bonus. If you deposited £400 and got a £400 bonus, then if the wagering requirements are applied to both, the figure is twice as high as if the requirements are only applied to the bonus. So a casino offering a smaller bonus, but a wagering requirement that only applies to the bonus and not to your deposit, may actually be offering you a better deal than one that seems to be offering a bigger bonus.
All games count – but some count more than others
Another thing about wagering requirements, is that while some slots count 100% towards the requirements, some others, in particular casino games, may count as little as 10% or nothing. So if a wagering requirement is 30% of your fund of £200, that's £60. But it's going to take you a long time to get there if the games you want to play are among the very low contributors.
The amount you actually have to spend before you can start withdrawing winnings is what counts. Be sure to check the game contribution table for the casino you're signing up with. They nearly all have these, but with some casinos you have to hunt around to find the information.
Again, you may be tempted to go for the site with the lowest wagering requirement. But the restrictions on how you can play through the requirement may make more difference to you in the long run, than a lower headline percentage.
Free spin bonuses – check the games and the wagers
Online casino free spin offers look good, but – and you'll be well aware of this by now – a headline number of free spins may not be the best guide to who is offering the best deal. The spins may be on a very restricted set of games and the size of the wager will be set as part of the offer. So an online casino free spin of 0.25p per spin is a lot more generous than 0.10p, and could lead to two and half times higher winnings.
How to get the best deal
The way to get the best bonus deal is to ignore the headline offer and take a look at the details. That's going to mean clicking on the Terms and Conditions (T&Cs) link that is always there next to the offer (although it's sometimes in tiny type). The T&Cs are the small print and reveal what the offer is really worth. With the tips you have here, you should now be able to read through the T&Cs and find out which casino is really offering you the best deal.